Cash Bids
| Name | Delivery Start | Delivery End | Cash Price | Futures Change |
| --- | --- | --- | --- | --- |
Quotes are delayed, as of June 24, 2021, 12:35:01 AM CDT or prior.
All
grain prices
are subject to change at any time.
Cash bids are based on 10-minute delayed futures prices, unless otherwise noted.
---
Normal Business Hours
Mon - Fri 7 AM - 4 PM
Elkhart - 217-947-2751 Mt Pulaski - 217-792-5711
During harvest we plan to be open at 7:00 AM Monday-Friday, 7:30 AM on Saturday, and 12:00 noon - 5:00PM on Sunday. Closing times will be location by location.
However, we are available on our mobile phones if you need anything after hours.
Paul Crombie - 217-306-2144
Todd Farris - 217-306-3549
Mark Maxheimer - 217-306-2103
Cash Bids are updated every 10 minutes during the trading session

and

during the overnight (electronic) session. Cash bids are approximate, and all final bids will be determined mutually by the seller and Elkhart Grain in person or by phone.
---
Do you farm ground affected by Lake Fork Ditch?
Click
here
to view the USGS (United States Geological Survey) webpage which measures gage height and water flow through Lake Fork at Rt 54.
---
Futures Quotes
Quotes are delayed, as of June 24, 2021, 12:35:01 AM CDT or prior.
---
Commentary
Triple Digit Rally for Cotton

At the close, front month cotton futures were 72 to 224 points in the black. July contracts were the biggest gainer on the day. Crude Oil futures are also higher, up 76 cents to $73.61/bbl so far. That puts upward pressure on synthetic fiber prices. USDA's Daily Spot Quotations report showed...

Lean Hogs Drop Triple Digits

August hogs bounced back from the limit loss to close $2.97 lower, July on the other hand stayed lock limit down. The other nearby contracts closed $0.97 to $1.55 in the red. USDA's National Average Afternoon Base Hog price was $5.26 lower in the PM update to $122.78. The CME Lean...

Beans Drop into Close

At the closing bell of the midweek session, afternoon drops left the board fractionally mixed to 9 1/2 cents in the red. July contracts were the weakest, as soybeans narrow the inverse. Soymeal prices closed the session $8.40 to $9.10/ton weaker. Front month soy oil futures closed with triple digit...

Cattle Close in Red

Live cattle futures ended the Wednesday session 20 to 87 cents weaker in the front months. Feb contracts gave back $1.17 on the day. The FCE online auction was very quiet this morning with just 1 KS sale of $122 and one other $120 bid. Most of the feedlots were...

Wheat Rallies Double Digits

Wheat futures closed Wednesday with double digit gains led by HRS. Minneapolis spring wheat futures ended with 19 1/4 to 23 3/4 cent gains. SRW wheat futures closed with gains of 8 3/4 to 10 1/4 cents. Front month KC wheat closed 14 to 15 1/2 cents in the black. ...

Corn Prices End Mostly Weaker

July corn widened the inverse some more on Wednesday, with the 4 1/2 cent gain contracts are now a $1.13 premium to Sept and a $1.28 premium to Dec. New crop corn closed 1 3/4 to 3 1/4 lower as rain accumulation forecasts were increased and focus begins to shift...
---
Market Snapshot
Quotes are delayed, as of June 24, 2021, 12:35:01 AM CDT or prior.
---
Todd Gleason Closing Market Report
---
Local Weather
Elkhart, Illinois (62634)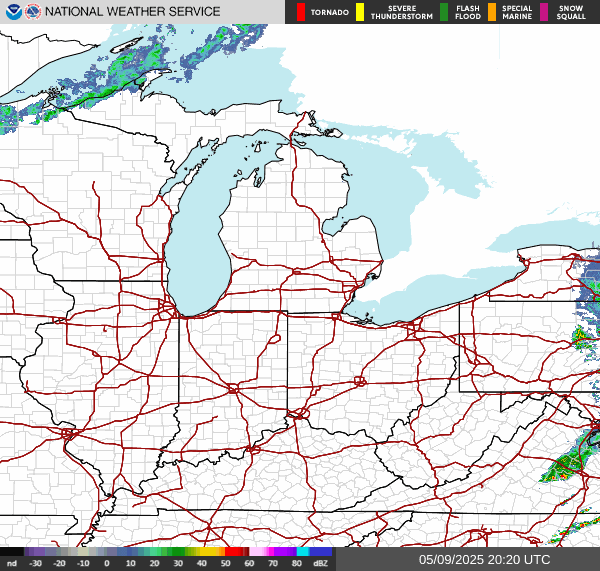 ---
Forecast
Thursday

83°




62°




Friday

83°




67°




Saturday

82°




71°




Sunday

84°




72°




Monday

78°




67°



---
---