Cash Bids
| Name | Delivery Start | Delivery End | Cash Price | Futures Change |
| --- | --- | --- | --- | --- |
Quotes are delayed, as of July 24, 2021, 09:31:37 PM CDT or prior.
All
grain prices
are subject to change at any time.
Cash bids are based on 10-minute delayed futures prices, unless otherwise noted.
---
Normal Business Hours
Mon - Fri 7 AM - 4 PM
Elkhart - 217-947-2751 Mt Pulaski - 217-792-5711
During harvest we plan to be open at 7:00 AM Monday-Friday, 7:30 AM on Saturday, and 12:00 noon - 5:00PM on Sunday. Closing times will be location by location.
However, we are available on our mobile phones if you need anything after hours.
Paul Crombie - 217-306-2144
Todd Farris - 217-306-3549
Mark Maxheimer - 217-306-2103
Cash Bids are updated every 10 minutes during the trading session

and

during the overnight (electronic) session. Cash bids are approximate, and all final bids will be determined mutually by the seller and Elkhart Grain in person or by phone.
---
Do you farm ground affected by Lake Fork Ditch?
Click
here
to view the USGS (United States Geological Survey) webpage which measures gage height and water flow through Lake Fork at Rt 54.
---
Futures Quotes
Quotes are delayed, as of July 24, 2021, 09:31:37 PM CDT or prior.
---
Commentary
Hog Complex Mostly Higher

Lean hog futures were mixed going into the weekend. The nearbys were 5 to 90 cents stronger at the close, while deferred contracts fell 17 to 25 cents on Friday. USDA's National Average Base hog price was $104.59 on Friday afternoon, down by 72 cents. The CME Lean Hog Index...

Cattle Close Black Heading into Weekend

Pre report positioning left futures 42 to 70 cents in the black for the weekend. USDA has confirmed cash trade has been moderate through Thursday with the bulk gravitating towards $120 and $198 for live and dressed. Northern sales have remained above the South's market, at aprx. $120-$125 and $117-$120...

Friday Cotton Found Strength

After giving back most of Thursday's gains, front month cotton prices were mixed to mostly weaker at the close. Going into the weekend, prices were down 9 to 20 points as the new crops rallied back 40-60 points. October closed in the black on afternoon's rally but just by 5...

Friday Wheat Drops into Close

Wheat futures ended the session in the red. CBT SRW futures were 4 1/4 to 8 1/4 cents in the red. KC HRW futures closed the session 4 1/2 cents in the red, with Sept ending the week 12 cents below the start. MGE spring wheat prices were 19 to...

Corn Drops Double Digits Ahead of the Weekend

Going into the weekend, front month corn futures were 10 1/4 to 18 1/4 cents weaker. December prices ended the week with a 22 1/2 cent loss from Monday's open. Food grade corn oil reported in USDA's weekly National Ag Energy Round-Up was 12% stronger to 71.63 cents/lb. CFTC data...

Beans Close with Double Digit Losses

Front month soybean prices ended the last trade day of the week with losses of 3 1/4 to 15 1/2 cents. August was the sharpest drop, but remained above the round number $14/bu going into the weekend. USDA announced a large export sale for 100k MT of new crop beans...
---
Market Snapshot
Quotes are delayed, as of July 24, 2021, 09:31:37 PM CDT or prior.
---
Todd Gleason Closing Market Report
---
Local Weather
Elkhart, Illinois (62634)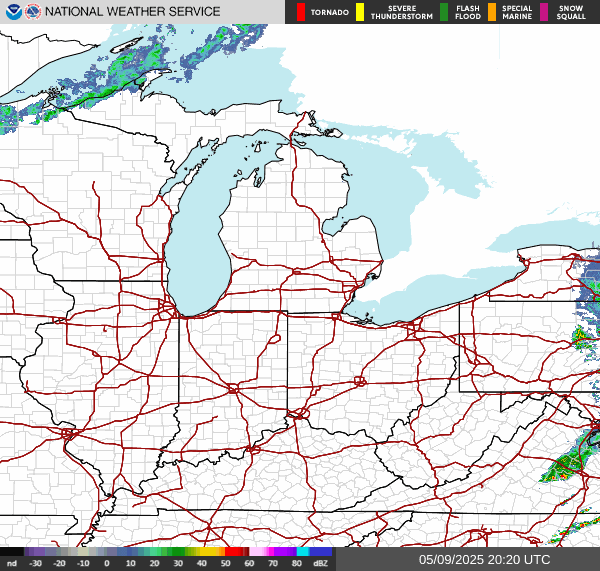 ---
Forecast
Saturday

90°




71°




Sunday

88°




73°




Monday

87°




68°




Tuesday

89°




65°




Wednesday

90°




71°



---
---